January 28, 2018
Imagine a rework of 'You've got mail'. The year is 2018, Tom Hanks is still instantly likeable and Meg Ryan is still instantly annoying. Both are looking for love and end up downloading the latest dating app. Rather than using a dial up desktop, Meg and Tom both swipe right on each other and instantly engage in a string of flirtatious, yet sassy messages (he is trying to buy over her bookshop remember). They eventually meet up and realise that they are both what each other is missing in life.
I think Nora Ephron has a lot to answer for in life, mostly because she portrays unrealistic expectations of how people romantically meet in life. One could say that Nora foresaw the direction that the dating landscape was heading in back in 1998 as, like it or not, the new norm is to meet someone is via Bumble or Tinder.
I have always been a bit hesitant to engage in such activity, mostly because I originally thought it meant there was something wrong with me that I have to resort to technology to find someone to eat a copious amount of carbs with. However I believe I was being naive in the past and over time I have witnessed many great relationships stem from these apps. I have finally accepted that we live in a time when human beings can be judged with a casual swipe of a finger.
Also, nothing quite makes you change your mind faster than finding out you are currently loosing at the 'who will die alone and miserable' competition between you and your ex. Therefore in the spirit of new year, fresh start and all that jazz, i decided to give it a bash.
What started out as a reluctant attempt to find companionship quickly transpired into a social experiment, here are my findings;
High investment is required
Bumble is reaaaally intense. After matching with someone the female has 24 hours to make the first move and then the guy has a further 24 hours to respond. This really doesn't bode well for people who are inherently lazy like myself. Being proactive is a must or you will loose potential suitors and who knows one of them could be your Tom Hanks. Then there is the situation where you have actually remembered to make a move, constructed a witty opening liner (which again requires effort), to then experience radio silence on the other end. Tom hanks would never leave a gal hanging dry, just saying. Working, eating carbs and real housewives marathons take up the majority of my time which leaves little room to engage in tedious exchanges. It's tough.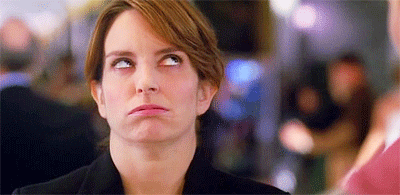 It's a balancing act
Bumble is not for the faint hearted. Turns out a lot of guys are really horny (and gals, don't want to generalise fellas). Once you are over the initial engagement steps and knee deep into conversation with someone, about 80% of the time it takes a risky turn. You need to be the right amount of flirty to make someone want to see you in person but not too flirty where it ends up being misconstrued as wanting explicit photos sent to your DM. Turns out this is a tricky to achieve and one I have yet to master. On the bright side it has drastically improved my dry-heaving reflex.
It doesn't always pay to be funny
As Aziz Ansari says in his book Modern Romance (which is definitely worth a read btw), there is so much choice available to us nowadays all in the palm of our hands. Dating nowadays is a lot like wanting a burrito; if you are hungry for a burrito why would you settle for eating a bang average one? You'll look to eat the best burrito your city has to offer! That being said, the choice is overwhelming so you need to make yourself stand out and what a better way to do so than attempting to be funny. Key word: attempting.
I wanted to mix things up a little from the usual "Hey, how's it going:)" so I tried a few variants to see what maximises my returns the most. Turns out guys did not appreciate it.
This got a response rate of 2/5. Of those two, they were just very confused. One person actually decided to unmatch me after sending this. WHATEVER.
Then I tired to make it personal, show them that I have taken the time to view their photos cause I am considerate like that. Nope, that didn't work either.
Although my Bumble quest has more in common with 'the undateables' than a Nora Ephron film, it has definitely helped develop some much needed resilience. So what some guys would like to bang you, but no one actually wants to take you on a date (most likely cause I use words like bang). Whatever…I'm cool…easy breezy and all that…..
Overall, my findings have lead me to the conclusion that dating is hard and that I could benefit from a guidebook.
Shout out to Chris, 25 for this HIGHlarious bio line "looking to leave the single market before Britain does". Also, apologies to Chris, 25 for subsequently stealing that bio line for my own personal use.